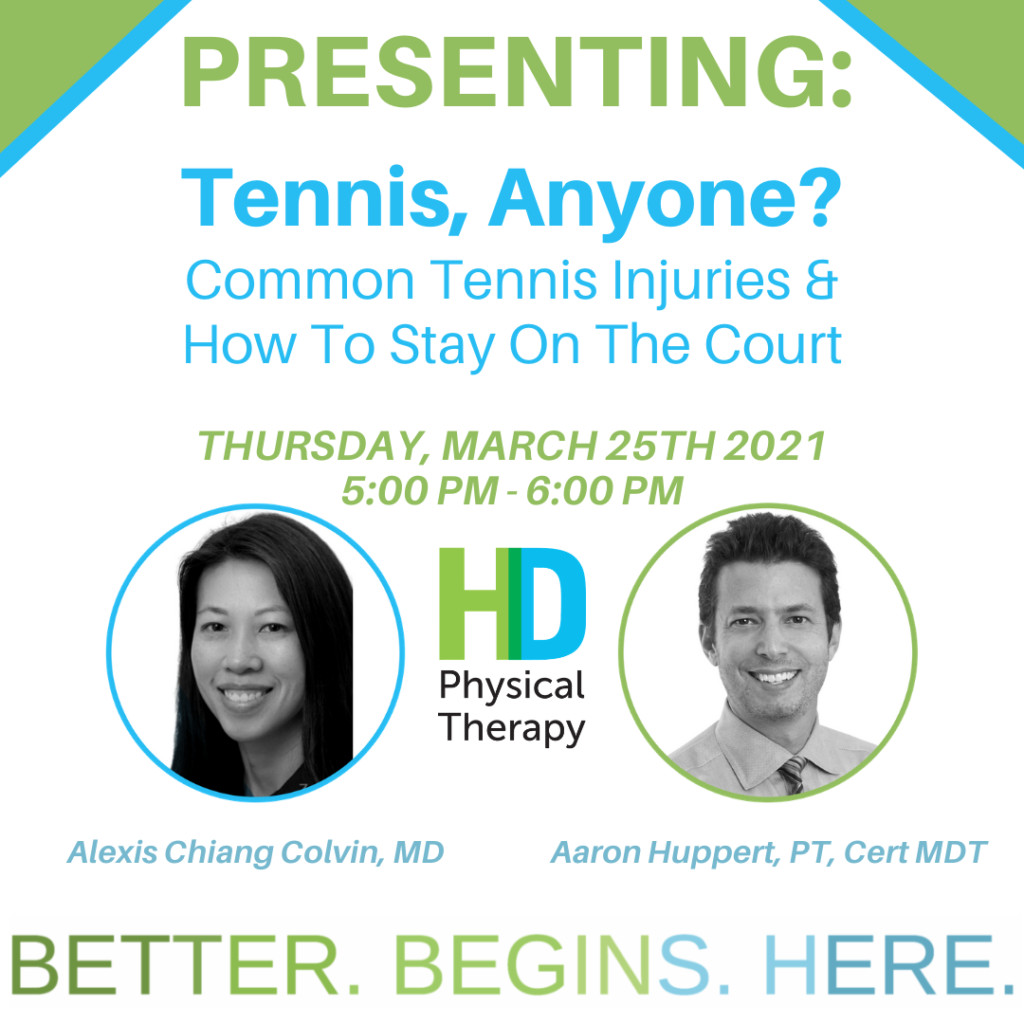 Tennis is among the socially distanced sports that have been deemed low-risk for COVID-19 transmission. As such, popularity is growing, with an increase of 44% new participants during the pandemic. There is no denying the numerous benefits to your overall physical and mental health from playing tennis!
.
Unfortunately, injuries to the shoulder, elbow, ankle, and thigh are common, and adult players are at increased risk for low back pain and knee injuries.
.
H&D was pleased to host a discussion with Alexis Chiang Colvin, MD, Chief Medical Officer of the U.S. Tennis Association, and H&D's own Aaron Huppert, PT, Cert MDT, about steps you can take to reduce your injury risk and what to do if an injury does occur.
.
The interactive hour-long discussion covered:
Tennis injury risk factors
Tennis-specific strength and conditioning program for injury prevention
Common tennis injuries and how we treat them
.
Thursday, March 25th
5pm – 6pm
.
Alexis Chiang Colvin, MD
.
Aaron Huppert, PT, Cert MD