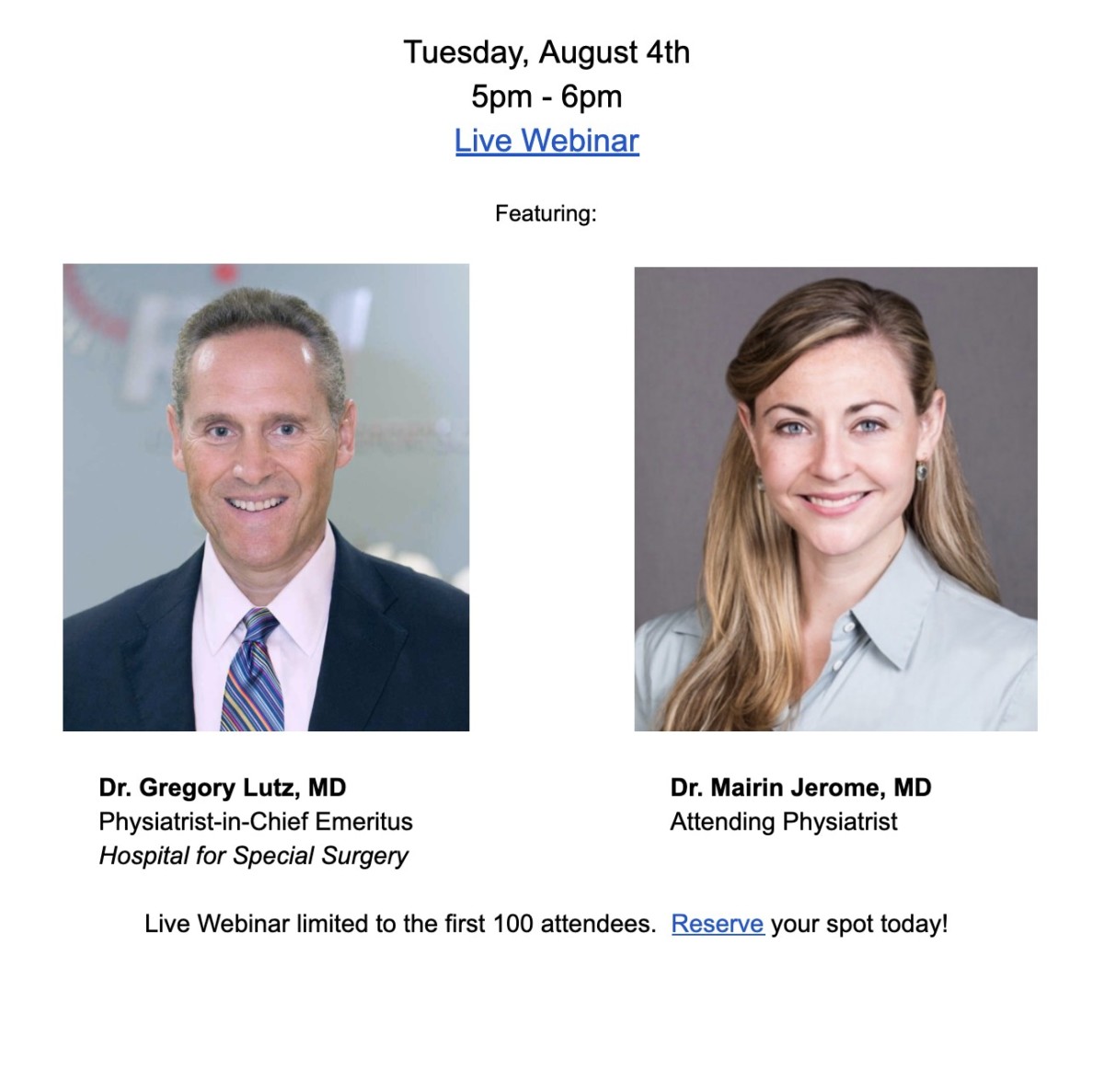 ~ H&D Physical Therapy presents ~
Alternatives to Surgery;
Regenerative Medicine in 2020
Elective surgeries have re-emerged under the current COVID-19 landscape.  However, many patients are turning towards non-operative procedures to alleviate their pain.  New research in the field of regenerative medicine using prolotherapy, platelet rich plasma (PRP), and stem-cell injections has revealed very promising outcomes. Join Dr. Gregory Lutz, MD and Dr. Mairin Jerome, MD, of Regenerative SportsCare Institute (RSI) as they explore the growing field of Regenerative Orthopedic Medicine.  Topics will include an overview of the approach to patient care at RSI, as well as treatments for specific cases related to the spine, hip and pelvic pain.
Tuesday, August 4th
5pm – 6pm
Featuring: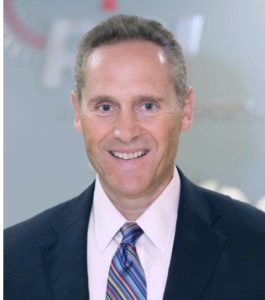 Dr. Gregory Lutz, MD
Physiatrist-in-Chief Emeritus
Hospital for Special Surgery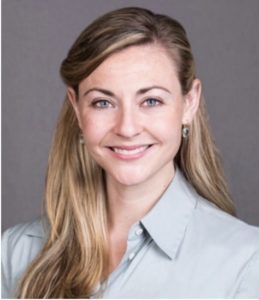 Dr. Mairin Jerome, MD
Attending Physiatrist
Live Webinar limited to the first 100 attendees. 
Reserve
your spot today!