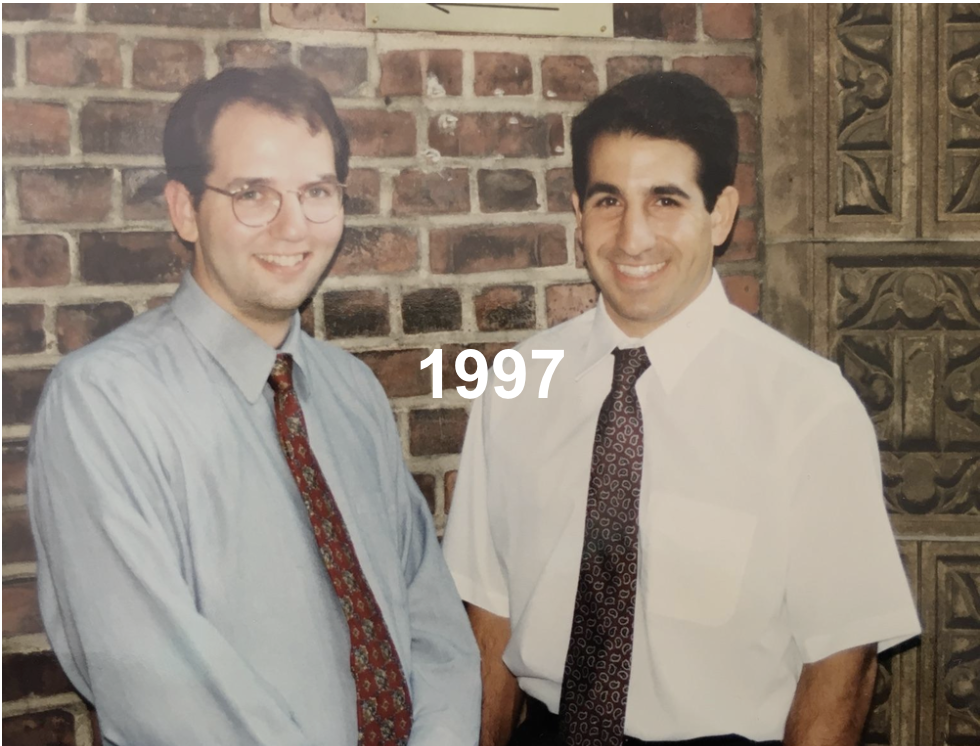 Greg Hullstrung and Rob DiLillo
Co-Founders H&D Physical Therapy
In the mid-90's, insurance carriers started becoming more profit-driven than they had ever been before. This aggressive bottom-line focus was reflected in greatly reduced reimbursements that affected how physical therapy was delivered. 
Many providers responded by looking for ways to double, triple or even quadruple the number of patients they could see in an hour.  As a result, the quality of care suffered. If you had neck pain, there was only enough time to look at your neck and then treat your neck.  
Greg and Rob refused to treat patients as if they were part of an assembly line. They said, 'Enough is enough' and in 1997 H&D Physical and Occupational therapy was established with a mission to provide one-on-one integrated science-based holistic therapy.
What does that mean?
Every small child knows some version of Them bones.  You might be humming it right now—…the hip bone's connected to the back bone, the back bone's connected to the neck bone…
Our musculoskeletal system is truly an extraordinary feat of (bio)engineering. An interconnected and complex chain of events is required every time we move.  Pain often occurs when there is a disruption somewhere in that chain and it is possible that pain in one area may be caused by a problem located in a different part of the body.
For example, wrist pain, numbness, or tingling in the fingers are hallmarks of Carpal Tunnel Syndrome. Typically, this is caused by a compressed nerve in the wrist due to repetitive movements such as typing or using a mouse.  However, these symptoms might actually originate from poor posture, tense muscles, nerve compression in the neck and pain traveling down the arm and into the hand.  These two diagnoses cannot be differentiated if an isolated symptom approach is used.  Integrated evidence-based holistic therapy means we consider biomechanics, your lifestyle and how you work to arrive at the correct diagnosis. 
Our Treatment Philosophy
We treat people, not body parts.  Our PTs and OTs give you their undivided attention during your session. If you are in pain, we are on a quest to discover "why?" After we ask, 'Where does it hurt? we take the time to ask: 
When does it hurt?

What position are you in when it hurts?

How does it affect your day?

Where else in your body might you be weak or stiff?

Have you had these symptoms in the past?

What does your typical day look like (sleeping, eating, stress levels, etc.)?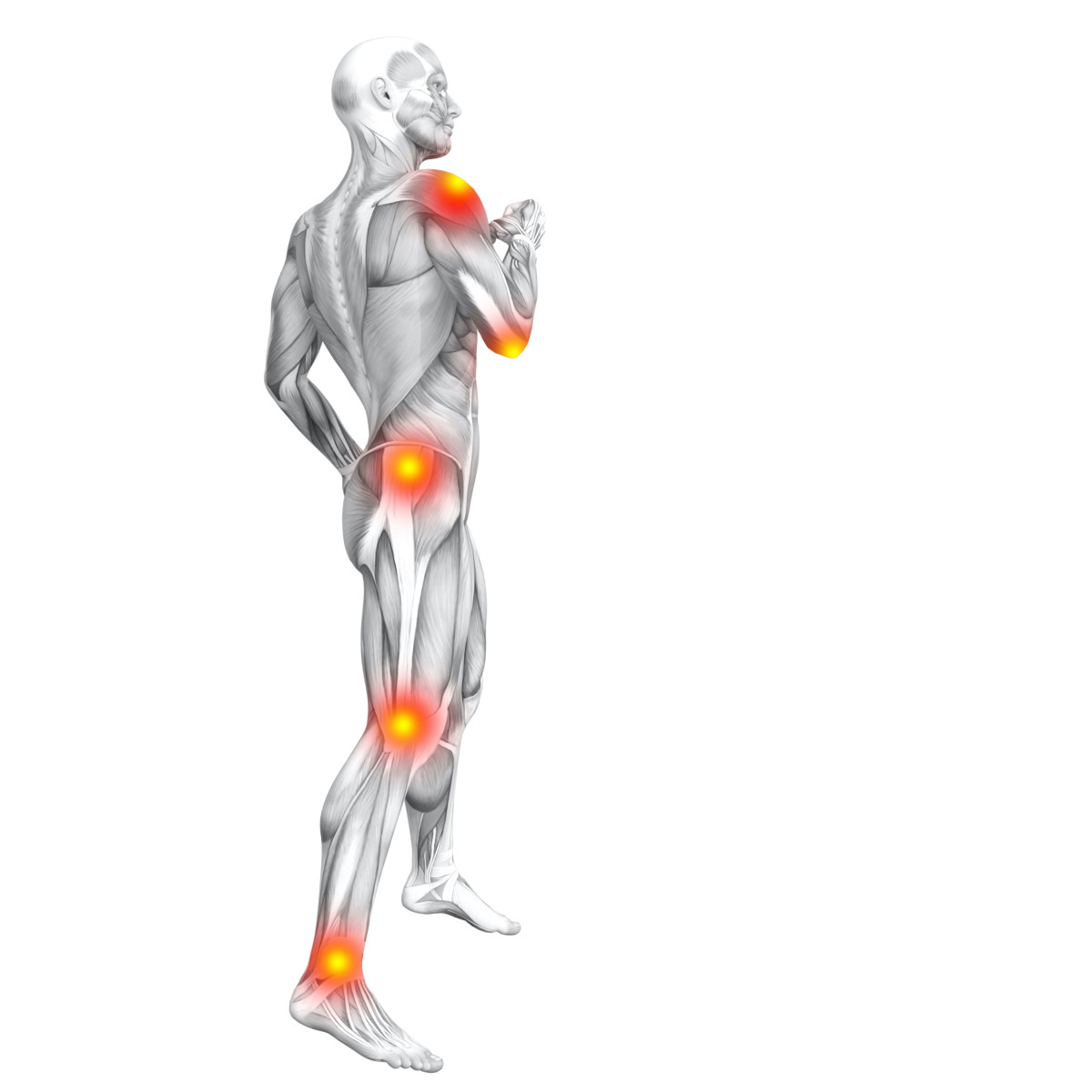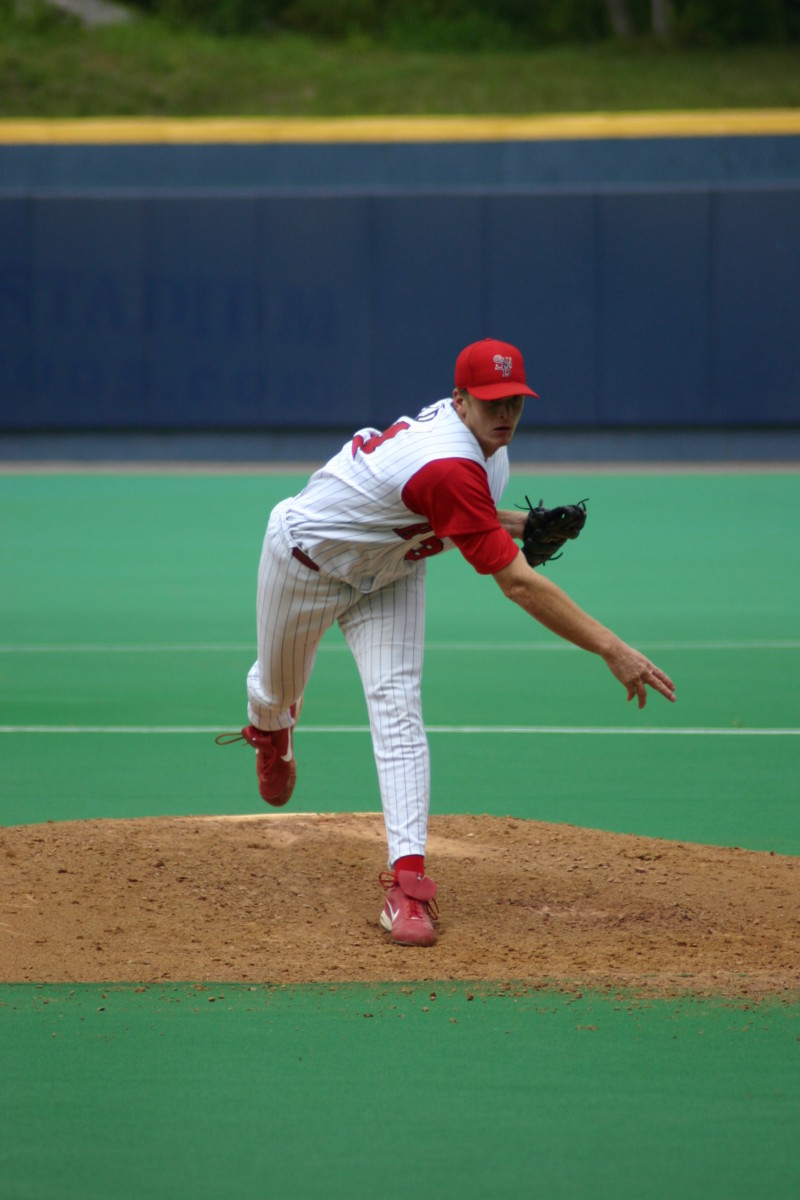 Equally important, we take the time to really listen to your answers.  This often uncovers surprising root causes for the pain or injury.  In fact, we once cured a right-handed pitcher's recurring elbow pain by treating his left foot.
Using a systems approach, we analyzed his pitching form, and saw that when his left foot landed on the ground, he was a bit off balance which resulted in an inefficient movement pattern. This movement pattern increased stress to the right elbow. 
By improving his left foot mobility and balance, his right elbow pain disappeared.  A symptom approach that focused solely on treating the elbow pain, without addressing the root cause, would not have produced the same successful outcome.
We have thousands of stories like this one.  Whether you've never tried physical therapy before, or you have and it didn't work for you, we offer a new perspective and the personalized one-on-one care you deserve.  Schedule an appointment today.
If you have questions regarding treatments available, or whether PT is appropriate for you, please contact us. We would be happy to discuss your situation in advance of an evaluation session.