During the first 6 months of the COVID-19 pandemic, New York City saw over a 60% increase in bicycle ridership. Bike shops were deemed an essential service as the city shut down. However, as riders biked more miles than ever before, there was an increase in cycling-related repetitive strain injuries.
Preventing pain starts before your ride.  Dr. Labelson has created this simple warm-up program for cyclists targeting the hamstrings, hips, quadriceps and spine.
As with all exercise programs, you need to use common sense when performing your warm-up. It is always advisable to check with your doctor before beginning any fitness program.
---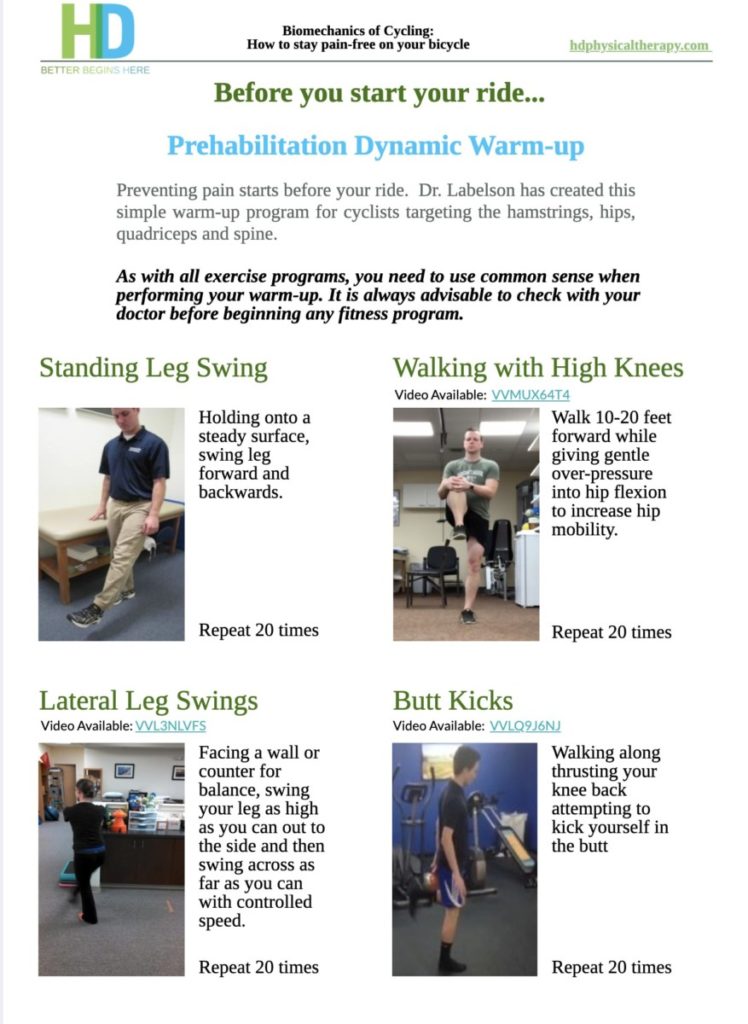 See the full slide presentation by clicking on the button below:
View the recorded replay by clicking this button below: