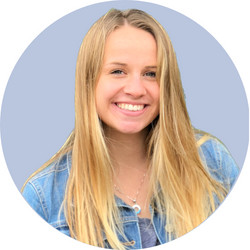 Grace is an exceptional and dedicated physical therapist, known for her unwavering commitment to her patients' well-being. With a holistic mindset, she passionately prioritizes the individual goals of each patient, striving to provide comprehensive care. Grace obtained her Bachelor's degree in Rehab Sciences and Doctorate in Physical Therapy from Northeastern University, where she honed her skills and developed a deep understanding of the human body's intricate mechanisms.
Having gained valuable experience in various clinical settings, Grace has a broad range of expertise. Her areas of specialization include general orthopedics, pre and post-operative care, sports-related injuries (spanning from high school to semi-professional, professional athletes, and weekend warriors), pediatrics, orthotic fitting, and ergonomics in the workplace. This diverse background allows her to address the unique needs of patients across different age groups and conditions.
Grace believes in a hands-on approach, utilizing appropriate manual techniques to promote healing and recovery. She goes beyond treatment sessions by empowering her patients with the knowledge and tools necessary for self-care. Through education, she ensures her patients understand the importance of incorporating appropriate exercises into their routines, enabling them to regain their previous levels of function without pain.
With Grace as their guide, patients can trust in her expertise, compassionate nature, and unwavering support as they embark on their healing journey. Her ultimate goal is to help individuals restore their physical well-being, allowing them to live life to the fullest once again.
Treatment Specialties:
Orthopedic Injuries and Conditions
Sports Injuries
Post Surgical