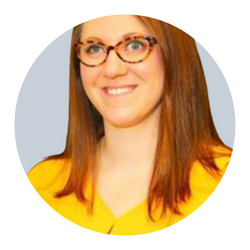 Dr. Amy DelVecchio is a 2008 graduate of Daemen College in Buffalo, New York receiving both her Bachelors of Science and her doctorate in physical therapy. More recently, Dr. DelVecchio has received certification as an Orthopedic Certified Specialist through the American Physical Therapy Association, of which she is a member.
Amy is devoted to achieving optimal results using manual techniques, evidence-based exercises, and thoroughly understanding the needs of the whole patient rather than as a diagnosis in isolation. Her clinical practice focuses on all orthopedic diagnoses, chronic pain, hypermobility, with clinical expertise in orofacial pain, headaches, and concussions.
Amy generates a high degree of loyalty from her patients who appreciate and seek out her evidence-based but compassionate approach to physical therapy.
Treatment Specialties