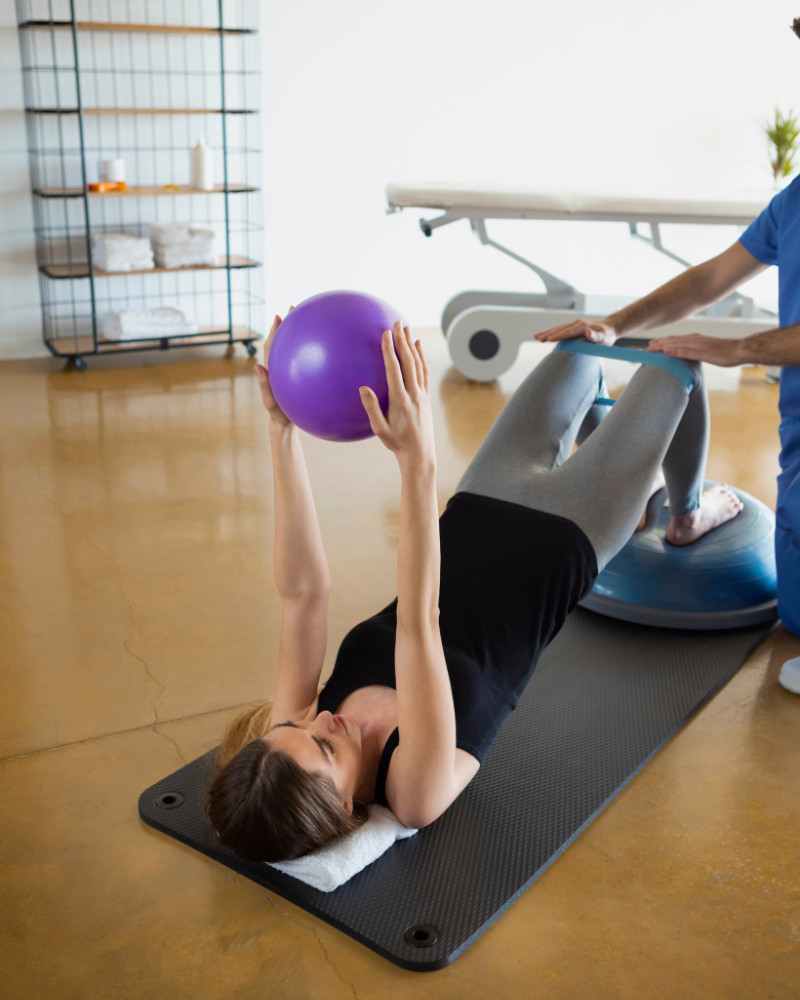 Who can benefit from Pelvic Health Physical Therapy?
Pelvic Health Physical Therapy is for individuals of all ages and genders who suffer from pain or dysfunction stemming from the pelvic floor.
Did you Know?
Hovering over the toilet does not allow for adequate relaxation of the pelvic floor muscles 
Incontinence is not a normal part of having a baby and/or aging 

Up to 11% of the male population

suffer from urinary incontinence 
People are

40% more likely

to fall during a trip to the bathroom in the middle of the night 

Smokers

have an

increased prevalence

of pelvic pain 
78% of women with lower back pain between the ages of 17-45 also reported symptoms of urinary incontinence 
In the US alone,

over 1 billion dollars

were spent on over

225,000 inpatient procedures

to correct

pelvic organ prolapse

(descent of one or more of the following: the anterior vaginal wall and/or posterior vaginal wall, uterus, and/or apex of the vagina) 
Caffeine and acidic foods are associated with an increased risk of stress urinary incontinence and urge urinary incontinence 
Diagnoses we treat include:
Coccydynia (Tailbone Pain)

Sacroiliac dysfunction (SI Joint Pain)

Sciatica

Pudendal Neuralgia

Urinary Incontinence, Overactive Bladder, Urinary Hesitancy, Urinary Retention

Constipation or Incomplete emptying, Fecal Incontinence

Irritable Bowel Syndrome (IBS), Irritable Bowel Disease (IBD)

Pain with Defecation

Abdominal Pain and/or Surgical Adhesions

Interstitial Cystitis (Bladder Pain)

Pelvic Organ Prolapse: Cystocele, Uterocele, Rectocele, Enterocele, Hydrocele

Dyspareunia, Vaginismus

Pain associated with Endometriosis

Vulvodynia, Vestibulitis

Mechanical Infertility

Diastasis Recti

Erectile Dysfunction of Musculoskeletal Origin, Pain with Erection or Ejaculation, Priapism

Non-bacterial Prostatitis

Post-prostatectomy issues
What is pelvic health treatment?
Each patient and diagnosis are different. Pelvic therapy treatments will vary and can include:
Soft tissue mobilization

Myofascial release

the pelvic floor muscles and surrounding structures

Visceral mobilization

Abdominal massage

Postural reeducation

Exercises for core and pelvic floor muscle coordination. 
Modalities such as biofeedback and electrical stimulation to the pelvic muscles are also available if deemed appropriate.
Exclusively at H&D Upper East Side:

Winback TECAR Therapy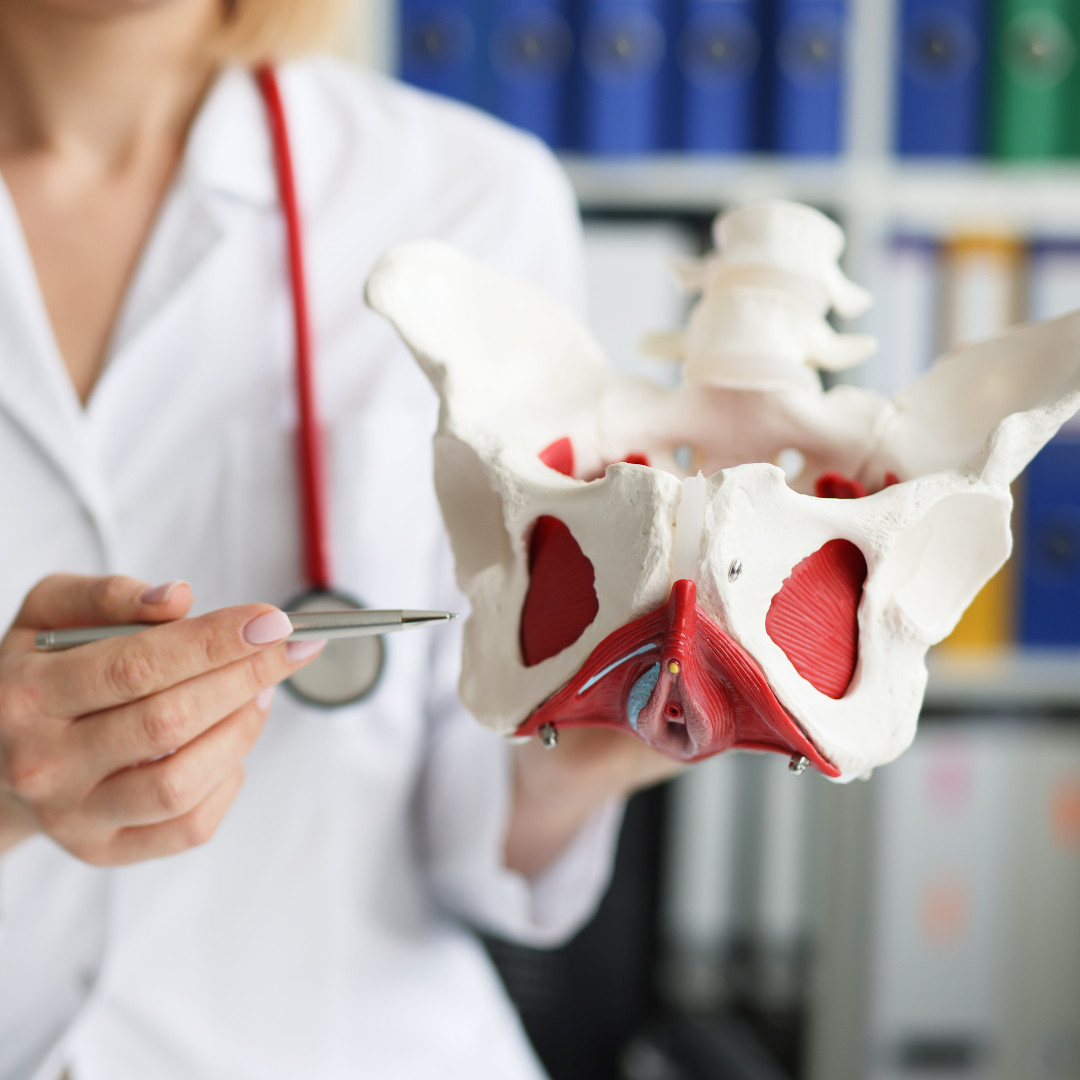 Winback TECAR therapy enhances molecular processes involved in healing, increases tissue oxygenation, and improves collagen fiber strength. This promotes the following therapeutic effects in pelvic floor pathologies:
Thermal effects:
Vascularization and oxygenation of the perineal muscles and pelvic

tissue.




Heat reduces pelvic muscle spasms




Heat improves adhesion and fibrosis removal.
Non-thermal effects:
Decrease pain and inflammation.




Retightening of connective tissue: endopelvic fascia, ligaments, and

muscle.


Elastification of recent and chronic scars.
Winback is applied simultaneously with pelvic physical therapy to increase the effectiveness of the techniques, both passive and active, and can be used in the treatment of all pelvic pathologies, acute and chronic:
Recent or old scars and adhesions from childbirth, C-section, or pelvic

and abdominal surgeries




Pelvic floor muscle hypertonia causing dyspareunia, constipation,

overactive bladder, etc.




Loosening of connective tissue: Diastasis Recti, prolapse, perineal

descent

Pelvic pain conditions both in females and males: vulvodynia,

urethral or bladder pain, scrotal pain, etc

Vulvar edema and varicosities

Hemorrhoids and fissures 



Who treats pelvic health conditions at H&D Physical Therapy?
Assessment and treatment are performed by Physical Therapists specially trained in internal and external management of the pelvic floor and viscera. If you are experiencing any of the above symptoms, or have received any of the above diagnoses, schedule an appointment today.
If you have questions regarding treatments available, or whether PT is appropriate for you, please contact us. We would be happy to discuss your situation in advance of an evaluation session.