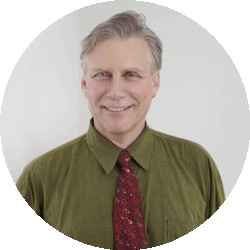 Clinical Communications Director & Physical Therapist at Midtown Location
Thomas (Tom) Grunewald spent 20 years performing in nationally and internationally touring modern dance companies, performing at venues such as BAM and City Center. He earned a Bachelor of Science in Physical Therapy in 1994 from Eastern Washington University in Spokane graduating magna cum laude, and moved to New York City to practice, starting at Beth Israel Hospital NY rotating through the different PT disciplines, finally with their Spine Institute. He continued his study of movement with tai chi and founded Beth Israel Medical Center's tai chi program for seniors and others that is continued today at Society for Nanlaoshu and for H & D's wellness program. He believes that patients who undertake a course of physical therapy are essentially taking a course in movement awareness and in life. Tom has walked the walk by taking a spectrum of continuing education, in topics as diverse as osteopathy, manual therapy, motor learning, lumbar and pelvic stabilization and tai chi. Tom provides physical therapy services and teaches Tai Chi workshops out of our 44 th St. (3rd Ave) location.
OFFICE HOURS & APPOINTMENTS DURING COVID 19
In our continuing efforts to ensure the safety and well-being of our patients and staff during the COVID-19 pandemic, we are pleased to announce that we have launched a new integrated patient intake system that not only allows you to electronically complete and sign all necessary paperwork, but also to schedule and manage your appointments online.  This secure, easy to use tool is HIPAA compliant and available to you 24/7 using your personal computer or tablet.  In addition to the health benefit of reduced time interacting with front desk staff, with online scheduling you have the ability with a few clicks to:
View availability and pick the appointments that are most convenient for you

Choose from onsite clinics, home visits and telehealth options

​Make recurring appointments for up to 4 weeks in advance

Receive automated appointment reminders via email, text or phone call
ALL of our offices are OPEN and ALL of our specialties (Vestibular, Hand and Pelvic Health) are available! 
Click on the button to complete online COVID-19 Health Screen prior to your appointment