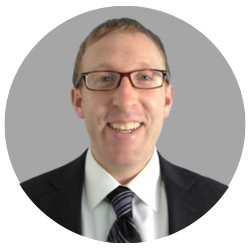 Steven Kofsky is a 2002 graduate of Ohio University with a Master of Physical Therapy degree and holds a transitional Doctorate of Physical Therapy from Long Island University (2010). Steven has practiced nearly his entire career in outpatient physical therapy and is a Board-Certified Clinical Specialist in Orthopaedics.
Steven also has certifications in Mulligan technique and Functional Manual Therapy. In addition to his clinical pursuits, Steven currently holds the position of Doctoral Lecturer at in the PT Department at Hunter College and is involved in the musculoskeletal curriculum and clinical education.
Additionally, Steven has been lab instructor for the Institute of Physical Art, teaching continuing professional education to physical therapists. Steven has mentored more than 30 physical therapy students on clinical rotations and 4 resident physical therapists and has been the resident director for 20 physical therapists at Vardan, a clinic in New Delhi, India.
Steven is grateful for many mentors who have taught him that our highest duty as physical therapists is to help people unlock their untapped existing potential.
Treatment Specialties
Orthopedic Injuries and Conditions
Sports Injuries and Conditions