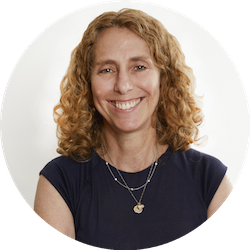 Director of Hand Therapy
Randi attended Boston University, Sargent College of Allied Health Professions & graduated with a Master of Science in Occupational Therapy in 1983. To specialize in hand injuries, therapists had to demonstrate competence to the American Society for Hand Therapists (ASHT), which Randi did in 1987. When the Hand Therapy Certification Commission (HTCC) offered its first exam in 1991, Randi was among the first to pass. She has been giving back to the profession in other ways as well. Randi reviewed research articles for the Journal of Hand Therapy (JHT) for more than 14 years and wrote book reviews for 10 years.  Randi has taken scads of continuing education courses, with special emphasis on sports and traumatic wrist injuries. Randi has three children and enjoys traveling, running and Pilates.
OFFICE HOURS & APPOINTMENTS DURING COVID 19
In our continuing efforts to ensure the safety and well-being of our patients and staff during the COVID-19 pandemic, we are pleased to announce that we have launched a new integrated patient intake system that not only allows you to electronically complete and sign all necessary paperwork, but also to schedule and manage your appointments online.  This secure, easy to use tool is HIPAA compliant and available to you 24/7 using your personal computer or tablet.  In addition to the health benefit of reduced time interacting with front desk staff, with online scheduling you have the ability with a few clicks to:
View availability and pick the appointments that are most convenient for you

Choose from onsite clinics, home visits and telehealth options

​Make recurring appointments for up to 4 weeks in advance

Receive automated appointment reminders via email, text or phone call
ALL of our offices are OPEN and ALL of our specialties (Vestibular, Hand and Pelvic Health) are available! 
Click on the button to complete online COVID-19 Health Screen prior to your appointment