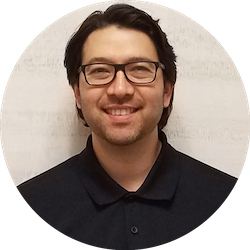 Physical Therapist, Corporate Health

Tim graduated from the CUNY Graduate Center at the College of Staten Island in 2009 with a Doctorate in Physical Therapy. He received his undergraduate degree from Asuza Pacific University in sunny Southern California, and was a three sport varsity athlete in high school. He has been involved in a wide range of physical therapy settings including outpatient orthopedic, hospitals, post-acute care, academia, and pediatric, which has been integral in developing a holistic approach to rehabilitation. Tim received certification as a strength and conditioning specialist (CSCS) in 2009 and has cultivated an eclectic resume of continuing education that includes several courses from the Institute of Physical Art, Selective Functional Movement Assessment (SFMA), Active Release Technique, the Spinal Manipulation Institute, and Rocktape to name a few. Tim believes that it is important to address the body from both micro and macro approaches, recognizing the complex interaction between body systems, which ultimately allows for the greatest effect in the shortest amount of time.
In his leisure time, Tim enjoys playing tennis and going skiing with his family. Tim is a season ticket holder and avid supporter of the New York Red Bulls soccer team.
OFFICE HOURS & APPOINTMENTS DURING COVID 19
In our continuing efforts to ensure the safety and well-being of our patients and staff during the COVID-19 pandemic, we are pleased to announce that we have launched a new integrated patient intake system that not only allows you to electronically complete and sign all necessary paperwork, but also to schedule and manage your appointments online.  This secure, easy to use tool is HIPAA compliant and available to you 24/7 using your personal computer or tablet.  In addition to the health benefit of reduced time interacting with front desk staff, with online scheduling you have the ability with a few clicks to:
View availability and pick the appointments that are most convenient for you

Choose from onsite clinics, home visits and telehealth options

​Make recurring appointments for up to 4 weeks in advance

Receive automated appointment reminders via email, text or phone call
ALL of our offices are OPEN and ALL of our specialties (Vestibular, Hand and Pelvic Health) are available! 
Click on the button to complete online COVID-19 Health Screen prior to your appointment