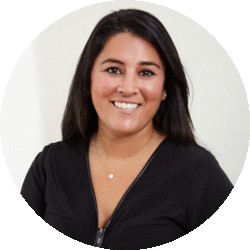 Physical Therapist at our Yorkville Location
Dr. Comet graduated from Long Island University's doctoral program for Physical Therapist and has since been working with orthopedics and sport injuries. Dr. Comet continued to pursue excellence in orthopedics and completed the orthopedic residency program at Temple University while working alongside experts in the field. She is an orthopedic clinical specialist (OCS) from the American Physical Therapy Association's Specialization Academy. And has since become a board certified specialist for Sports in 2016. When Dr. Comet is not treating she is teaching as an adjunct professor at Long Island University for both the Physical Therapy and Occupational Therapy departments. Her passion for Physical therapy goes beyond the clinic and academia and has resulted in her newfound interest in research. Dr. Comet has co-authored two articles and presented at the American Academy of Orthopedic Manual Physical Therapists conference in 2015. Dr. Comet has always enjoyed playing sports, dancing, and remaining active and has used her experiences as an athlete with several injuries to help guide her as a Physical Therapist.
OFFICE HOURS & APPOINTMENTS DURING COVID 19
In our continuing efforts to ensure the safety and well-being of our patients and staff during the COVID-19 pandemic, we are pleased to announce that we have launched a new integrated patient intake system that not only allows you to electronically complete and sign all necessary paperwork, but also to schedule and manage your appointments online.  This secure, easy to use tool is HIPAA compliant and available to you 24/7 using your personal computer or tablet.  In addition to the health benefit of reduced time interacting with front desk staff, with online scheduling you have the ability with a few clicks to:
View availability and pick the appointments that are most convenient for you

Choose from onsite clinics, home visits and telehealth options

​Make recurring appointments for up to 4 weeks in advance

Receive automated appointment reminders via email, text or phone call
ALL of our offices are OPEN and ALL of our specialties (Vestibular, Hand and Pelvic Health) are available! 
Click on the button to complete online COVID-19 Health Screen prior to your appointment