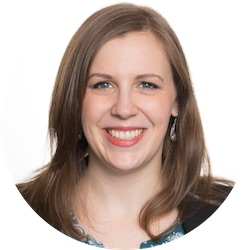 Director of Pelvic Health at Upper East Side Location
Kaitlyn (Katie) received her Bachelor of Science in Health Studies and Doctorate of Physical Therapy from Ithaca College. In 2017 Katie joined the ranks of two elite groups within the physical therapy world, becoming a board certified Orthopedic Clinical Specialist (OCS) through the American Physical Therapy Association, and a Certified Functional Manual Therapist (CFMT) through the Institute of Physical Art.
Prior to joining the H&D team, Katie has had experience working with individuals experiencing bowel, bladder, and sexual dysfunction and pelvic pain, as well as women during pregnancy and post-partum, men and women post pelvic surgery, and adult and pediatric orthopedic populations.
Outside of working at H&D, Katie is the Chair for the Greater New York District of the NYPTA, and on the Board of Directors for the Chapter as well. She is also the Vice Chair of the IPPS Research Committee, a member of the Governance Committee for the APTA's Section of Women's Health, and a member of the Judicial/Reference Committee for the NYPTA. Furthermore, she regularly participates in advocacy efforts at the local, state, and national level in an effort to improve patient care and access, as well as to help strengthen the physical therapy profession overall. Additionally, she has an interest in contributing to research in pelvic health, to promote community awareness, and help raise the bar for quality of care.
Katie is a member of the American Physical Therapy Association (APTA), the New York Physical Therapy Association (NYPTA), and the International Pelvic Pain Society (IPPS).

OFFICE HOURS & APPOINTMENTS DURING COVID 19
In our continuing efforts to ensure the safety and well-being of our patients and staff during the COVID-19 pandemic, we are pleased to announce that we have launched a new integrated patient intake system that not only allows you to electronically complete and sign all necessary paperwork, but also to schedule and manage your appointments online.  This secure, easy to use tool is HIPAA compliant and available to you 24/7 using your personal computer or tablet.  In addition to the health benefit of reduced time interacting with front desk staff, with online scheduling you have the ability with a few clicks to:
View availability and pick the appointments that are most convenient for you

Choose from onsite clinics, home visits and telehealth options

​Make recurring appointments for up to 4 weeks in advance

Receive automated appointment reminders via email, text or phone call
ALL of our offices are OPEN and ALL of our specialties (Vestibular, Hand and Pelvic Health) are available! 
Click on the button to complete online COVID-19 Health Screen prior to your appointment