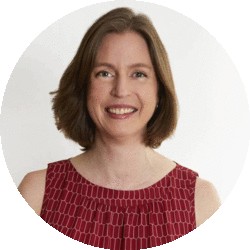 Physical Therapist at Corporate Locations
Alison earned her Doctor of Physical Therapy degree in 2013 from Long Island University, Brooklyn. During her studies, she was introduced to Functional Manual Therapy™ - an integrated evaluation and treatment approach that promotes optimum human performance by enhancing total body mobility and efficient postural and movement strategies. In August 2016, she became a Certified Functional Manual Therapist (CFMT) through the Institute of Physical Art (IPA) and is one of only 300 people in the United States to have achieved this level of training. She continues to participate in extensive continuing education through the IPA, Herman & Wallace, Barral Institute, and other organizations. Alison has experience treating not only orthopedic and sports injuries, but also headaches, TMJ dysfunction, tinnitus, neurologic disorders, pelvic pain, and bowel and bladder issues. She is an active member of the Orthopedic and Women's Health sections of the American Physical Therapy Association (APTA). In her free time, Alison practices yoga, origami, and recently began oil painting. She also enjoys seeing movies at the Film Forum, exploring art galleries, and attending classic car shows accompanied by her husband.
OFFICE HOURS & APPOINTMENTS DURING COVID 19
In our continuing efforts to ensure the safety and well-being of our patients and staff during the COVID-19 pandemic, we are pleased to announce that we have launched a new integrated patient intake system that not only allows you to electronically complete and sign all necessary paperwork, but also to schedule and manage your appointments online.  This secure, easy to use tool is HIPAA compliant and available to you 24/7 using your personal computer or tablet.  In addition to the health benefit of reduced time interacting with front desk staff, with online scheduling you have the ability with a few clicks to:
View availability and pick the appointments that are most convenient for you

Choose from onsite clinics, home visits and telehealth options

​Make recurring appointments for up to 4 weeks in advance

Receive automated appointment reminders via email, text or phone call
ALL of our offices are OPEN and ALL of our specialties (Vestibular, Hand and Pelvic Health) are available! 
Click on the button to complete online COVID-19 Health Screen prior to your appointment