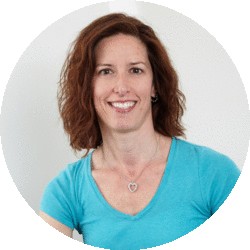 Physical Therapist at Corporate Locations
SHARA ARNOFSKY, DPT is a cum laude graduate of the University of Pennsylvania School of Engineering where she majored in Bioengineering and minored in Psychology. These subjects gave her a solid foundation in science and developed powerful methods for understanding basic physiological processes. In school, Shara played soccer while studying towards her degree. The combination wreaked havoc on her ankles and neck, and her subsequent involvement with physical therapy inspired her to pursue a graduate degree in PT. Shara graduated from the University of Miami's School of Medicine with a Master of Science degree in Physical Therapy and went on to receive her Doctorate in Physical Therapy from Acadia University. She is a licensed Physical Therapist in both NY and NJ, holds certifications in the Polestar Pilates Rehabilitation Series and in Functional Movement Systems and is qualified to prepare orthotic devices for lower extremity care. More recently, Shara has seen the need for industrial, pro-active safety assessments, and has been certified as an Ergonomics Assessment Specialist. Utilization of traditional methods and functional movement systems, in coordination with Pilates-based methods is integral in Shara's practice as a therapist. Since Shara still competes in soccer and as a road bicycle racer, she understands the importance of gaining and keeping control of movement in a functional and pain free way in order to be physically functional and fit.
OFFICE HOURS & APPOINTMENTS DURING COVID 19
In our continuing efforts to ensure the safety and well-being of our patients and staff during the COVID-19 pandemic, we are pleased to announce that we have launched a new integrated patient intake system that not only allows you to electronically complete and sign all necessary paperwork, but also to schedule and manage your appointments online.  This secure, easy to use tool is HIPAA compliant and available to you 24/7 using your personal computer or tablet.  In addition to the health benefit of reduced time interacting with front desk staff, with online scheduling you have the ability with a few clicks to:
View availability and pick the appointments that are most convenient for you

Choose from onsite clinics, home visits and telehealth options

​Make recurring appointments for up to 4 weeks in advance

Receive automated appointment reminders via email, text or phone call
ALL of our offices are OPEN and ALL of our specialties (Vestibular, Hand and Pelvic Health) are available! 
Click on the button to complete online COVID-19 Health Screen prior to your appointment